" When you love what you do, The world pays attention "
Dear friends,
Warmly welcome to my weblog kariyawasam.com.
Over the past few years i have collected many interesting things and thoughts, which were shared over the social network sites and my travels in world wide web. I thought to share them with you in a personal blog, kariyawasam.com.
I hope you'll enjoy my posts. Please feel free to send any suggestions about the topics you would like to hear about, and areas where I can get a little closer to perfection.
Wishing you a bright future!
With grateful thanks,
Pradeep Indika Kariyawasam.

ප්‍රිය සබඳ,
Kariyawasam.com වෙබ් සටහනට පිවිසි ඔබව සාදරයෙන් පිළිගනිමි.
වසර කීපයක් පුරා නොයෙක් සමාජ ජාල තුල බෙදාහදා ගත් සොඳුරු මතකයන් ද අතුරුජාලයේ සැරිසැරූ මං සලකුණු ද සිදුකල වෙබ් සෙවුම් සහ ඇතැම් අහඹු සොයාගැනීම් ද කැටි කොට ශ්‍රව්‍ය දෘෂ්‍ය සටහනක් ලෙස යලි ඔබ හමුවේ තැබීමට දරණ උත්සාහයයි, Kariyawasam.com.
මෙහි පළවන දෑ ඔබගේ දැනුමට හා රසවින්දනයට ඉවහල් වේ යයි මම උදක්ම බලාපොරොත්තු වෙමි. එමෙන්ම මෙම සටහන් ගැන ඔබගේ අදහස් නිරතුරුවම බලාපොරොත්තු වන අතර ඔබට රිසි කරුණු මෙහි අඩංගු නොවී ඇත්නම් ඒ පිළිඹ්ඳවද මා දැනුවත් කිරීමට කාරුණික වන මෙන් ඔබගෙන් ගෞරවයෙන් ඉල්ලා සිටිමි.
ඔබට සුභ අනාගතයක් වේවා!
ස්තුතියි,
ප්‍රදීප් ඉන්දික කාරියවසම්.
---
About Me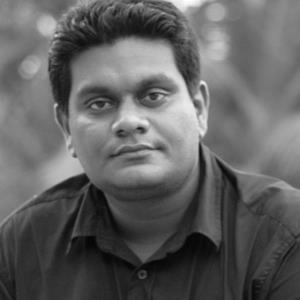 My Name is Pradeep Indika Kariyawasam from Galle, Sri Lanka.
Presently working  as a Head of IT & Web Development at KCWC.
Previously worked  as a web developer at Sri Lanka Institute of Information Technology.
Find me @ Facebook | Twitter | LinkedIn | Google+ | Flickr
My special thanks goes to Mr.Hemal Fernando, Mr. Yasas Mallawarachchi &
Mr. Lankmal Rupasinhe for their valuable contribution.