"All Cried Out" was the second single released from Allure's self-titled debut album. It was a cover of Lisa Lisa and Cult Jam's 1986 hit and featured 112. The song was produced by Cory Rooney, Walter Afanasieff and Mariah Carey for Carey's short-lived Crave Records.
Allure version of "All Cried Out" Released as the follow-up to their successful first single "Head Over Heels" (#35 in the U.S.), "All Cried Out" became the groups biggest hit and outperformed the original on the Billboard Hot 100, peaking at No. 4 during the week of November 22, 1997. Less than three months after its release, the single was certified gold for sales of 500,000 copies and it ultimately spent two years on the Billboard Year-End charts, reaching No. 43 on the 1997 chart and No. 84 on the 1998 chart.
Lyrics: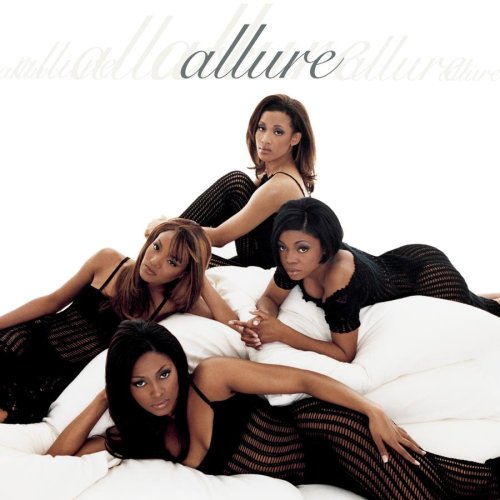 [Allure]
All alone on a Sunday morning
Outside I see the rain is falling
Inside I'm slowly dying
But the rain will hide my crying, crying, crying
And you
Don't you know my tears will burn the pillow
Set this place on fire
'Cause I'm tired of your lie
All I needed was a simple "Hello"
But the traffic was so noisy that you could not hear me cry
(I) I gave you my love in vain
My body never knew such pleasure,
My heart never knew such pain
(And you) You leave me so confused
Now I'm all cried out, over you.
[112]
Cryin' over you, yeah
Never wanted to see things your way,
Had to go astray
For why was I such a fool (Why was I such a fool)
Now I see that the grass is greener
Is it too late for me to find my way home,
How could I be so wrong?
[Allure]
Leaving me all alone
Don't you know my tears will cause an inferno
Romance up in flames,
Why should I take the blame?
You were the one who left me neglected (I'm so sorry baby)
Apology not accepted
Add me to the broken hearts you've collected
(I) I gave you all of me (Gave you all of me)
How was I to know,
You would weaken so easily
(I) I don't know what to do (I don't know what to do)
Now I'm all cried out (All cried out)
Over you
(I) I gave you my love in vain
My body never knew such pleasure,
My heart never knew such pain
And you
[112]
You left me so confused
[Allure]
Now I'm all cried out
Now I'm all cried out
Over you