"I Love the Way You Love Me" is the title of a song written by Victoria Shaw and Chuck Cannon, and recorded by American country music singer John Michael Montgomery. It was released in March 1993 as the second single from his debut album, Life's a Dance.
I Love the Way You Love Me was covered by the Irish Boyband Boyzone. It was released in November 1998 as the fifth single from their third album, Where We Belong. The song has received a Gold certification for shipping of 400,000 unites in the UK. The song became popular after its inclusion in an episode of EastEnders.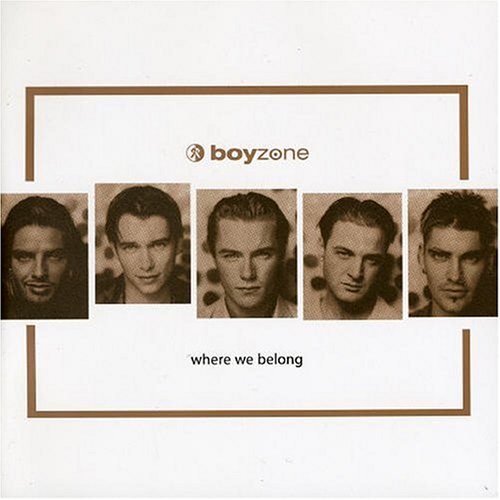 "I Love The Way You Love Me" – Lyrics
I like the feel of your name on my lips
And I like the sound of your sweet gentle kiss
The way that your fingers run through my hair
And how your scent lingers even when you're not there
And I like the way your eyes dance when you laugh
And how you enjoy your two-hour bath
And how you've convinced me to dance in the rain
With everyone watching like we were insane
But I love the way you love me
Strong and wild, slow and easy
Heart and soul so completely
I love the way you love me
And I like the sound of old R 'n' B
And you roll your eyes when I'm slightly off key
And I like the innocent way that you cry
At sappy old movies you've seen thousands of times
[Chorus]
(Listen to me now..)
And I could list a million things
I love to like about you
But they could all come down to one reason
I could never live without you..