"Waterfalls" is a single by American girl group TLC, from their second album CrazySexyCool.
It is the group's most successful single, spending seven weeks at #1 on the Billboard Hot 100, and giving them their second number one. Internationally, the song reached the top 5 of many countries.
The song finished at #2 on Billboard's Year-End Hot 100 of 1995, and was nominated for two Grammys at the 1996 Grammy Awards: Record of the Year and Best Pop Performance by a Duo or Group with Vocal.
"Waterfalls" is often considered the group's signature song.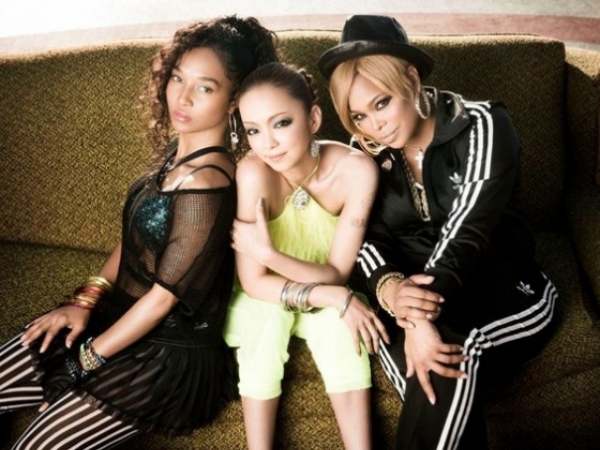 Waterfalls – Lyrics
A lonely mother gazing out of the window
Staring at her son that she just can't touch
If at any time he's in a jam, she'll be by his side
But he doesn't realize he hurts her so much
But all the praying just ain't helping at all
'Cause he can't seem to keep his self out of trouble
So he goes out and he makes his money the best way he knows how
Another body layin' cold in the gutter
Listen to me
Dont go chasing waterfalls, please stick to the rivers
And the lakes that youre used to
I know that youre gonna have it your way or nothing at all
But I think you're moving too fast
Little precious has a natural obsession for temptation
But he just can't see
She gives him loving that his body can't handle
But all he can say is, "Baby is good to me"
One day he goes and take a glimpse in the mirror
But he doesnt recognize his own face
His health is fading and he doesnt know why
3 letters took him to his final resting place
Y'all, dont you hear me?
Dont go chasing waterfalls, please stick to the rivers
And the lakes that youre used to
I know that youre gonna have it your way or nothing at all
But I think you're moving too fast
Y'all, dont you hear me?
Dont go chasing waterfalls, please stick to the rivers
And the lakes that youre used to
I know that youre gonna have it your way or nothing at all
But I think you're moving too fast
Come on
I'd seen a rainbow yesterday but too many storms have come and gone
Leaving a trace of not one God giving ray
Is it because my life is ten shades of gray?
I pray, all ten fade away, seldom praise him for the seven days
And like his promise is true
Only my faith can undo the many chances I blew to bring my life to anew
Clear and blue and unconditional skies
Have dried the tears from my eyes
No more lonely cries, my only bleeding hope
Is for the folk who can't cope with such an endurin pain
That it keeps them in the pourin' rain
Who's to blame for tootin caine into your own vein
What a shame, you shoot and aim for someone elses blame
You claim the insane for this day
And time for falling prey to crime
I say the system's got you victim to your own mind
Dreams are hopeless aspirations in hopes of coming true
Believe in yourself
The rest is up to me and you
Dont go chasing waterfalls, please stick to the rivers
And the lakes that youre used to
I know that youre gonna have it your way or nothing at all
But I think you're moving too fast