Woh Ladki Jo is a popular Bollywood song from the movie Baadshah, which was released in 1999. The film stars Shahrukh Khan and Twinkle Khanna in the lead roles and was directed by Abbas-Mustan.
Song : Woh Ladki Jo
Singers : Abhijeet
Music : Anu Malik
Lyrics : Sameer
Director : Abbas – Mustan
Producer : Bhawar Jain – Girish Jain
Movie : Baadshah
Star Cast : Shahrukh Khan,Twinkle Khanna, Child Artist-Karishma Jain, Johny Lever, Deepshika, Amrish Puri, Rakhi Gulzar & Others.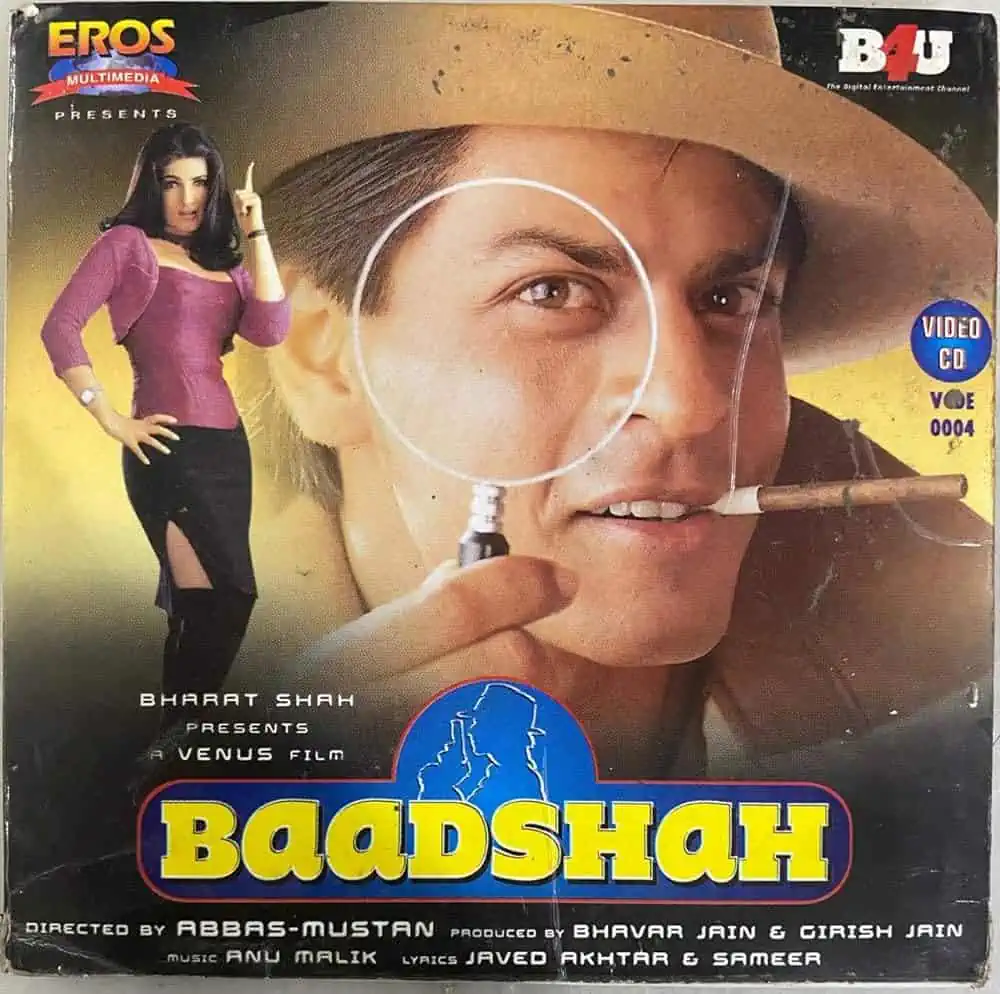 Woh Ladki Jo – Lyrics
Kahin zhulf ka badal o ho,
kahin rangili aachal aa ha
Kahin hoath gulabi o ho,,
kahin chaal sharabi aa ha
Kahin aankh mein jaadu o ho,
kahin jism ki khushboo aa ha
Kahin narma nigahen o ho,
kahin gori bahen aa ha
Haa yahan kadam kadam
par lakhon hasinayen hai
Hum magar yeh dil
ka tofa dene use aaye hai
Woh ladki jo sabse alag hai,
woh ladki jo sabse alag hai
Woh ladki jo sabse alag hai,
woh ladki jo sabse alag hai
Haa yahan kadam kadam
par lakhon hasinayen hai
Hum magar yeh dil
ka tofa dene use aaye hai
Woh ladki jo sabse alag hai,
woh ladki jo sabse alag hai
Woh ladki jo sabse alag hai,
woh ladki jo sabse alag hai
====MUSIC====
Kitne hi jalve hai,
aankhon mein ghoomti hai jaise chandni
Kitni hi hoo baatein hai,
kaano mein ghoolti hai jaise raagini
Yeh chale jaise zaraa balkhaake
Woh chale jaise zaraa ithlaake
Yeh mile jaise zaraa sharmaake
Woh mile jaise zaraa iteraake
Haa yahan kadam kadam
par lakhon hasinayen hai
Hum magar yeh dil
ka tofa dene use aaye hai
Woh ladki jo sabse alag hai,
woh ladki jo sabse alag hai
Woh ladki jo sabse alag hai,
woh ladki jo sabse alag hai
====MUSIC====
Gulshan ki,hai woh kali,
jo sare phoolon se bilkul hai juda
Kya kahin yeh,hoo dekha hai,
in aankhonne usme aisa roop kya
Kya ajeebsi taazagi hai,
kya haseen si saadagi hai
Kya ajeebsi dil kashi hai,
kya haseen si dilbari hai
Haa.. Yahan kadam kadam
par lakhon hasinayen hai
Hum magar yeh dil
ka tofa dene use aaye hai
Woh ladki jo sabse alag hai,
woh ladki jo sabse alag hai
Woh ladki jo sabse alag hai,
woh ladki jo sabse alag hai
Haa.. Yahan kadam kadam
par lakhon hasinayen hai
Hum magar yeh dil
ka tofa dene use aaye hai