Music video by Shania Twain performing From This Moment On. (1998)
I do swear that I'll always be there. I'd give anything and everything and I will always care. Through weakness and strength, happiness and sorrow, for better, for worse, I will love you with every beat of my heart.
             "From This Moment On" is a song by Canadian country singer Shania Twain. It was the fourth country single released from her 1997 multi-platinum album, Come on Over, while it was the second to be released to North American pop radio and third to international markets. The song was written by Mutt Lange and Shania Twain. It became her second biggest single on the Billboard Hot 100 and went on to become Twain's ninth top-ten single on the Billboard Country singles chart. It was also her second number one on the Billboard Adult Contemporary singles chart. The original version of the song featured fellow country singer Bryan White, while a new re-recorded version featured Twain solo. A special live duet version featuring the Backstreet Boys, was performed in Miami during the 1999 leg of Twain's Come on Over Tour. "From This Moment On" was included in both the Come on Over and Up! tours, as well as her Miami, Chicago and Up! Close and Personal specials. Twain has stated that during performances of the song on stage at shows, there have been incidents of couples proposing to each other. Shania wrote this song for her parents, who died suddenly when Shania was 22, and it is dedicated to their love for her and her love for them. At the 1999 Canadian Country Music Awards, "From This Moment On" won the award for Vocal/Instrumental Collaboration of the Year.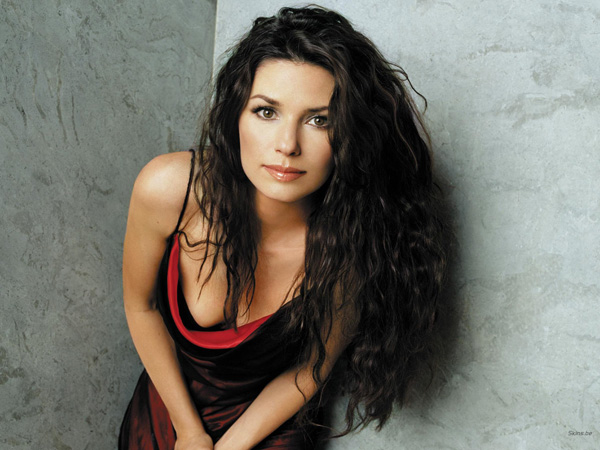 Lyrics
From this moment life has begun
From this moment you are the one
Right beside you is where I belong
From this moment on
From this moment I have been blessed
I live only for your happiness
And for your love I'd give my last breath
From this moment on
I give my hand to you with all my heart
Can't wait to live my life with you, can't wait to start
You and I will never be apart
My dreams came true because of you
From this moment as long as I live
I will love you, I promise you this
There is nothing I wouldn't give
From this moment on
You're the reason I believe in love
And you're the answer to my prayers from up above
All we need is just the two of us
My dreams came true because of you
From this moment as long as I live
I will love you, I promise you this
There is nothing I wouldn't give
From this moment
I will love you as long as I live
From this moment on