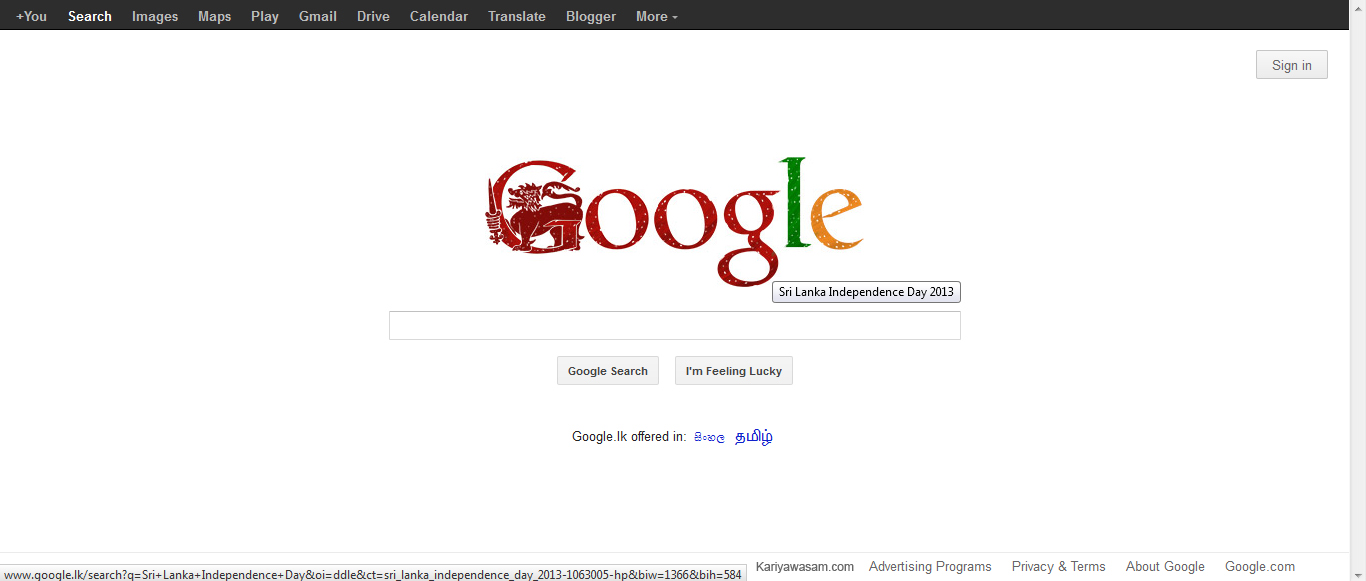 Google; We need another doodle for "Sri Dalada Perahera –  2013″
This is the first time I've seen Google commemorates Independence Day with a doodle on its Sri Lanka home page. www.google.lk
This Doodle contain three smiler colors of  National Flag (Red,Green and Yellow) and the symbol of  lion holding a sword.
As a Sri Lankans we were wailing for this for a long time and really happy with the Art work. Good job Google!
Also we are expecting a Doodle for "Sri Dalada Perahera (Esala Perahera) – 2013" happening 2013-08-19 Kandy Sri Lanka http://daladamaligawa.org/.
Happy Independence Day Sri Lanka!