A young woman falls in love with a handsome playboy, while aboard a Singapore to India cruise. They make plans to meet again, but fate may have other plans…
Director: Indra Kumar
Writers: Aatish Kapadia (dialogue), Aatish Kapadia (screenplay)
Stars: Aamir Khan, Manisha Koirala and Sharmila Tagore
Plot: Priya wins a cruise abroad a luxury liner en-route from Singapore to India. Shortly after boarding, she meets with artistic playboy, Dev, and both fall in love with each other. Both of them are to marry, but not to each other. Fully aware of this, they part at the end of the cruise, promising to meet again a year later. They go about their respective lives, and it remains to be seen if they will recall their promise or even their romance after the lapse of an year.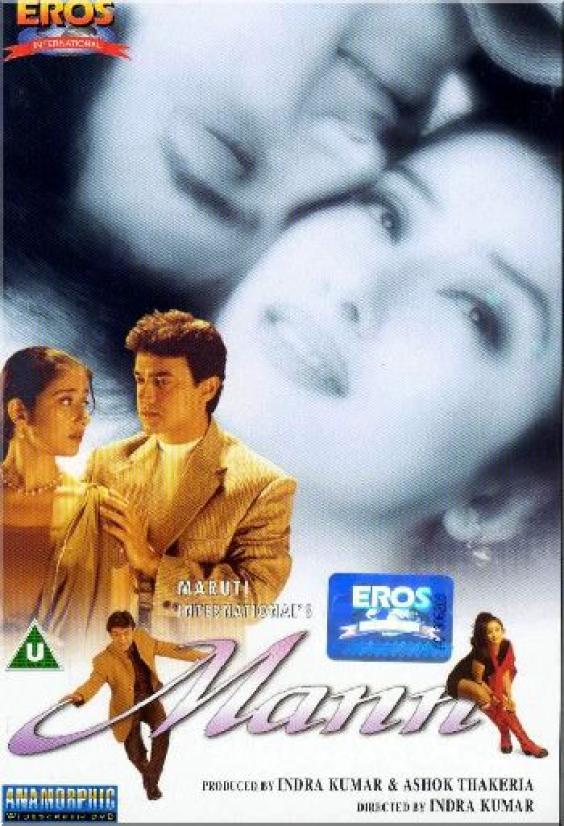 Kehna Hai Tumse Kehna Hindi Lyrics and English Translation
–MALE–
Sau baar janam le tere liye
I will take birth a hundred times for you
Tere ishq mein mar jaaye
I will die in your love
Jo kiya na ho kisi aashiq ne
What no lover has ever done
Kuch aisa kar jaaye) – 2
I will do something like that
Kehna hai tumse kehna hai
I have to tell you
Rehna hai dil mein rehna hai
I have to stay in your heart
–FEMALE–
Khaamosh palkon tale sapne tumhaare pale
On silent eyelashes dreams of you grow
Tumhi ho nazar mein, jigar mein
Only you are in sight, in my heart
Tumhi ho saanson mein
Only you are in my breath
–MALE–
Tum ho dua mein, sada mein
You are in my wishes, in my voice
Tumhi ho baaton mein
Only you are in my words
–FEMALE–
Kehna hai tumse kehna hai
I have to tell you
Rehna hai dil mein rehna hai
I have to stay in your heart
–MALE–
Aao tumhe pyaar doon, dono jahan waar doon
Come I will give you love, I will surrender both worlds
Pari ho, saba ho, kali ho, machalti shabnam ho
You are a fairy, a gentle breeze, a blossom, a dripping dewdrop
–FEMALE–
Koi nasha ho, maza ho, suhaana mausam ho
You are an intoxication, a diversion, a wonderful season
–MALE–
Kehna hai tumse kehna hai
I have to tell you
Rehna hai dil mein rehna hai
I have to stay in your heart
–FEMALE–
Sau baar janam le tere liye
I will take birth a hundred times for you
Tere ishq mein mar jaaye
I will die in your love
–MALE–
Jo kiya na ho kisi aashiq ne
What no lover has ever done
Kuch aisa kar jaaye
I will do something like that
–FEMALE–
Sau baar janam le tere liye
I will take birth a hundred times for you
Tere ishq mein mar jaaye
I will die in your love
–MALE–
Jo kiya na ho kisi aashiq ne
What no lover has ever done
Kuch aisa kar jaaye
I will do something like that
Aa aa, aa aa aa aa aa aa haai