"Sunny Came Home" is a folk-rock song by American musician Shawn Colvin. It is the theme song to her 1996 concept album A Few Small Repairs, and quickly became a hit when it was released as a CD single on June 24, 1997.
The song tells the story of a woman named Sunny who burns down her house to escape her past. It is one of several "story songs" on A Few Small Repairs, a method of songwriting Colvin began experimenting with while writing for the album. The title of the song comes from the opening lyrics.
The song's bright, calm and warming music, fronted by a distinctive mandolin strum, contrasts very sharply with the destructive lyrics, as it was filled by depressing lyrics, particularly the haunting bridge: "Get the kids and bring a sweater; dry is good but wind is better. Count the years; you always knew it / Strike a match; go on and do it". The title of the album, A Few Small Repairs, also appears in the third line of the second verse of the song, "It's time for a few small repairs she said."
At the end of the song, the lighting of a match can briefly be heard, followed by a quick breath to presumably put the flame out. The version that played on most radio stations was edited, as was the video version on mtv, removing approximately 30 seconds of instrumental music, mostly at the end of the song.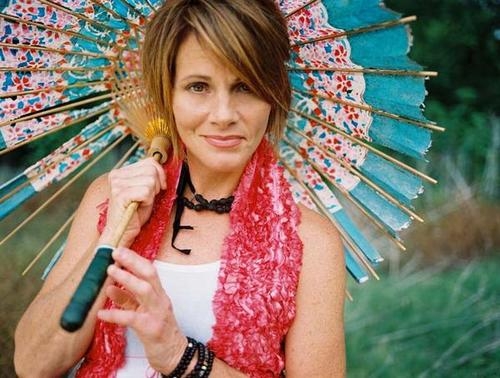 Chart (1997) & Peak position
Canadian Singles Chart – 3
Canadian Adult Contemporary Chart  – 1
UK Singles Chart – 29
US Billboard Hot 100 – 7
US Adult Contemporary (Billboard) – 1
US Pop Songs (Billboard) – 4
US Adult Pop Songs (Billboard) – 1
 Lyrics
Sunny came home to her favorite room
Sunny sat down in the kitchen
She opened a book and a box of tools
Sunny came home with a mission
She says days go by I'm hypnotized
I'm walking on a wire
I close my eyes and fly out of my mind
Into the fire
Sunny came home with a list of names
She didn't believe in transcendence
It's time for a few small repairs she said
Sunny came home with a vengeance
She says days go by I don't know why
I'm walking on a wire
I close my eyes and fly out of my mind
Into the fire
Get the kids and bring a sweater
Dry is good and wind is better
Count the years, you always knew it
Strike a match, go on and do it
Days go by I'm hypnotized
I'm walking on a wire
I close my eyes and fly out of my mind
Into the fire
Light the sky and hold on tight
The world is burning down
She's out there on her own and she's alright
Sunny came home
Sunny came home…