Nick Carraway, a Midwesterner now living on Long Island, finds himself fascinated by the mysterious past and lavish lifestyle of his neighbor, Jay Gatsby. He is drawn into Gatsby's circle, becoming a witness to obsession and tragedy.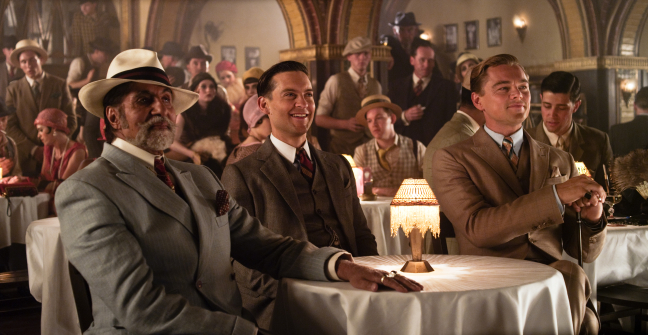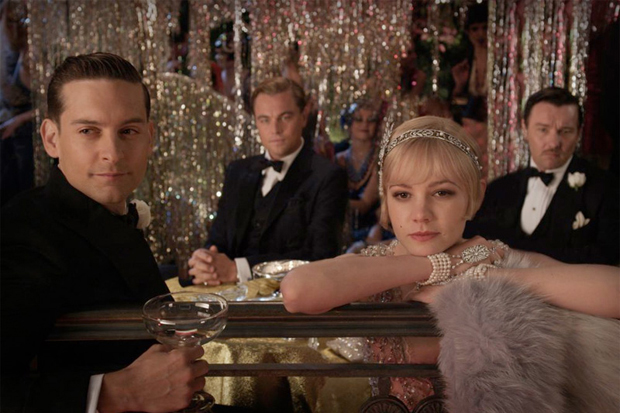 Genre: Drama | Romance
Director: Baz Luhrmann
Writer: F. Scott Fitzgerald (novel), Baz Luhrmann
Plot : An adaptation of F. Scott Fitzgerald's Long Island-set novel, where Midwesterner Nick Carraway is lured into the lavish world of his neighbor, Jay Gatsby. Soon enough, however, Carraway will see through the cracks of Gatsby's nouveau riche existence, where obsession, madness, and tragedy await.
Cast
Leonardo DiCaprio as Jay Gatsby
Tobey Maguire as Nick Carraway
Carey Mulligan as Daisy Buchanan
Joel Edgerton as Tom Buchanan
Isla Fisher as Myrtle Wilson
Adelaide Clemens as Catherine Wilson
Elizabeth Debicki as Jordan Baker
Amitabh Bachchan as Meyer Wolfsheim
Jason Clarke as George B. Wilson
Brendan Maclean as Klipspringer
Callan McAuliffe as Young Jay Gatsby
Sam Davis as a Barman
Gus Murray as Teddy
Stephen James King as Nelson
Jens Holck as a Monk
Max Cullen as Owl Eyes
Goran D Kleut as Head Waiter