The Japanese Wife @IMDB
Pen pals decide to get married and carry-on a long-term relationship.
Genre: Drama | Romance
Director: Aparna Sen
Writers: Kunal Basu (based on the story by), Aparna Sen
Stars: Rahul Bose, Chigusa Takaku and Raima Sen
Plot : Snehamoy Chatterjee lives a poor lifestyle on Bali Island in the West Bengal Sunderbans, along with his maternal aunt who wants him to get married to Sandhya. But Snehamoy, who teaches for a living, has entered into a long-term relationship with Japan-based Miyage, and both have made a marriage-commitment without meeting each other. Sandhya will end up getting married, giving birth to a son, getting widowed, and after the passing of her mother, will move in with them. Snehamoy will continue corresponding and even speaking with Miyage on the telephone, and it is here he will find out that she is ill, and he will consult with doctors dealing with a variety of Unani, Allopathic, Ayurvedic and Homeopathic medicines in order to find a cure for his pen-pal/wife.
The Japanese Wife Full Movie
The Japanese Wife Hindi Film Synopsis: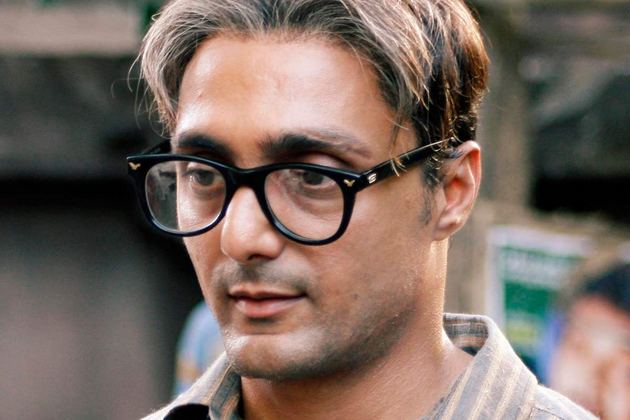 The Japanese Wife story revolves around a young village school teacher (Rahul Bose) marrying his Japanese pen friend (Chigusa Takaku) over letters and remaining true and loyal to her throughout his life, while actually never meeting her.
Snehmoy (Rahul Bose) and Miyage (Chigusa Takaku) are pen friends who exchange wedding vows through letters. Fifteen years pass but they never meet. Yet the bond of marriage is strong between them. This unusual relationship comes under a cloud when a young widow, Sandhya (Raima Sen), comes to stay with Snehmoy along with her eight-year-old son (Rudranil Ghosh).
Snehmoy and the little boy bond and the arithmetic teacher discovers the joy of palpable bonds and fatherhood. There develops an inexplicable thread of understanding with Sandhya too.
Music album of the much-awaited Bollywood film, My Japanese Wife, was released here on Wednesday. Present on this occasion were My Japanese Wife's director Aparna Sen and actors Rahul Bose and Moushumi Chatterjee.
The film shot mainly in English is based on a novel authored by Kunal Basu and includes 16 songs.
Japanese actress Chigusa Takaku plays the title role of the Japanese wife in the film.
While interacting with the media at the music launch, Aparna Sen described her film as a "modern-day fairy tale"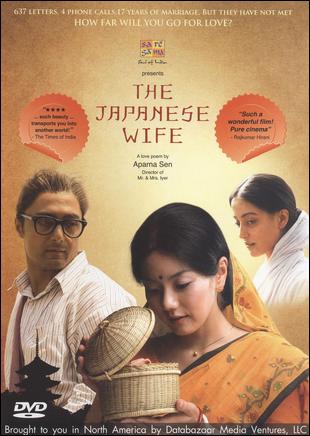 "When he (Kunal Basu) told me the story, I thought it was so bizarre. It was so absurd and it was so charming. I found it utterly innocent…I mean, as I keep saying…they have quoted me on the book cover…. The story is almost surreal in its innocence. It is like a modern-day fairy tale," said Sen.
Meanwhile, actor Rahul Bose, who has earlier worked with Aparna Sen in her offbeat films, 15 Park Avenue and Mr and Mrs Iyer', said his character in the film is quite romantic.
"The character Snehmoy has stubbornness. He is writing a letter for the past 17 years to his lover, whom he has never met. During these 17 years of relation, he even marries her after eight years through letters, and they even live together like husband and wife in the same manner. One has to be really romantic for this. There is a stubborn and a strong man hidden behind the peace-loving and introvert man. Nobody can even imagine it. It was a beautiful character to play," said Bose.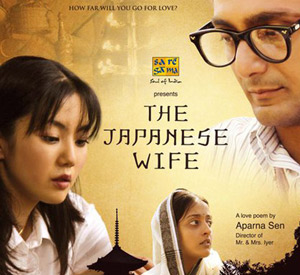 The Japanese Wife tells the tale of Snehamoy, a schoolteacher played by Rahul Bose in the interiors of Sundarbans, West Bengal, and Migaya, played by Chingusa Takaku. They start off as pen pals, fall in love and even get married through letters. And although they have been married for 15 years and live together, they have never met each other.