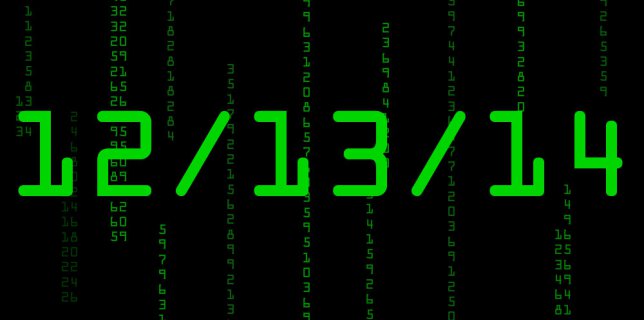 It's a bittersweet day for mathletes: Dec. 13 or 12/13/14, marks the last sequential date of the century.
Being that most people reading this will probably not be alive when the next sequential date rolls around in 2103,
The next sequential date won't happen for 88 years and 21 days.
That's 32,162 days until 01/02/2103.
For more : http://mashable.com/2014/12/13/12-13-14-sequential-date/