Andrew de Silva's winner announcement video on Australia's Got Talent 2012.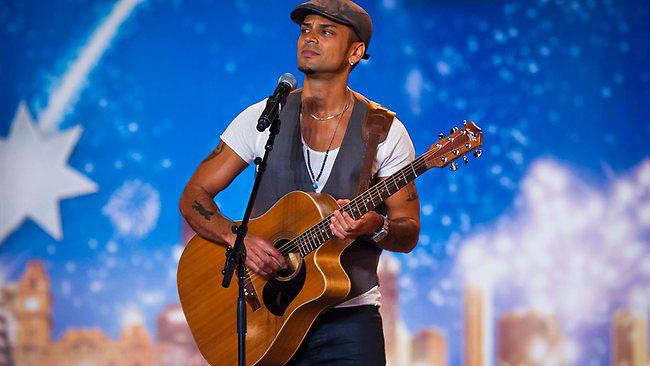 Sri Lankan born Melbourne singer songwriter Andrew de Silva has overcome massive personal hurdles and stolen a second chance at stardom after taking out the Australia's Got Talent title.
The former member of '90s boy band CDB said winning the contest was "a dream come true".
An emotional de Silva said he would be happy to put singing at weddings behind him to focus on recording and touring.
"It's all about the music and now I'm just going to start living my dream," de Silva said.
The father of Yazmin, 10, and Jada, 4, said the experience was "life-changing" and the $250,000 prize would help his family become debt free.
He overcame cancer and a serious stutter and shared his touching stories with the nation.
"Those experiences are a part of my history and made me who I am," he said.
His partner of 12 years, Elle, said their daughters were so proud of their dad.
"It's been such a journey and it has changed him," she said.
"He's doing so many things now that he wouldn't have otherwise done."
De Silva said he performed original song Now That I Believe because it was all about keeping faith.
Judge Dannii Minogue said de Silva deserved to have a successful career in the music industry.
"It takes lots of guts to come back to the industry when you've already been part of it," Minogue said.