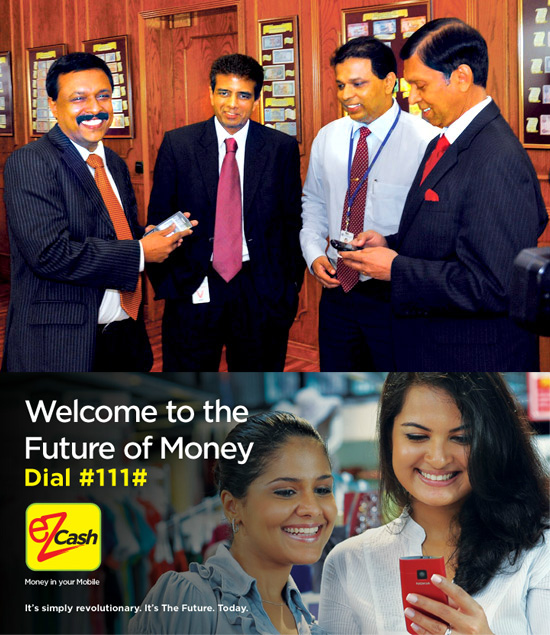 Dialog Axiata Plc has introduced a mobile money concept branded 'ezcash' in Sri Lanka. The initiative will come into effect from today. Dialog mobile customers will be able to register for an ezcash account by dialing #111# from their mobile phone and can then load money into his/her account upto Rs. 10,000 (classic account) and Rs. 25,000 (power account), which can be used for a variety of purposes from paying utility bills or transfer funds from one user to another. HNB will be the custodial bank of this venture whilst the trustee will be Deustche Bank.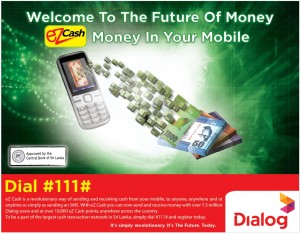 Dialog Mobile Money (ezCash) FAQ
What are the transaction daily limits?
Do I need to pay any service charges for having eZ Cash?
Can I register for eZ Cash if I have a SIM from another network provider?
Do I need to have a minimum amount in my eZ Cash accountlike some banks ask for?
I did not receive the SMSreceipt that confirms the payment?
Sufficient funds in my account but can't make payments. What should I do?
How do I get a statement of my transactions?
Do I have to open a Bank Account to get on eZ Cash?
More infomation
Dialog Axiata launches Mobile Money Service