"Professional assassin Leon reluctantly takes care of 12-year-old Mathilda, a neighbor whose parents are killed, and teaches her his trade"
Genre: Crime | Drama | Thriller
Director: Luc Besson
Writer: Luc Besson
Stars: Jean Reno, Gary Oldman and Natalie Portman
Plot : Mathilda, a twelve-year old New York girl, is living an undesirable life among her half-family. Her father stores drugs for two-faced cop Norman Stansfield. Only her little brother keeps Mathilda from breaking apart. One day, Stansfield and his team take cruel revenge on her father for stretching the drugs a little, thus killing the whole family. Only Mathilda, who was out shopping, survives by finding shelter in Léon's apartment in the moment of highest need. Soon, she finds out about the strange neighbour's unusual profession – killing – and desperately seeks his help in taking revenge for her little brother. Léon, who is completely unexperienced in fatherly tasks, and in friendships, does his best to keep Mathilda out of trouble – unsuccessfully. Now, the conflict between a killer, who slowly discovers his abilities to live, to feel, to love and a corrupt police officer…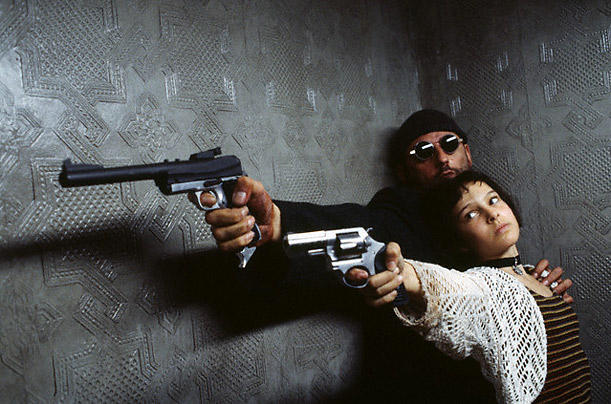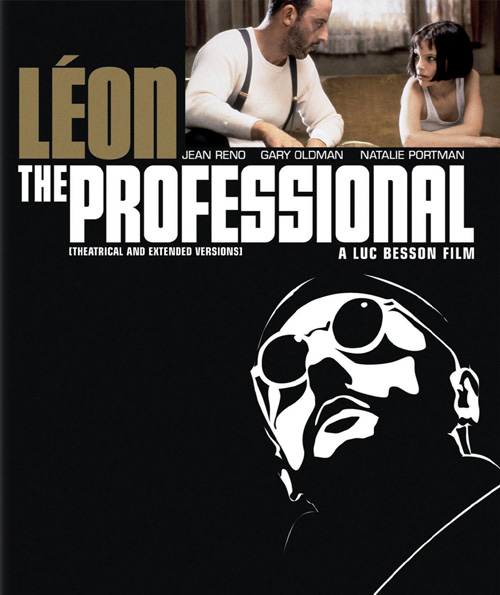 Memorable quotes for Leon, The Professional
Fatman: Somebody's coming up. Somebody serious.
Mathilda: Leon, what exactly do you do for a living?
Léon: Cleaner.
Mathilda: You mean you're a hit man?
Léon: [reluctantly] Yeah.
Mathilda: Cool.
Stansfield: I like these calm little moments before the storm. It reminds me of Beethoven. Can you hear it? It's like when you put your head to the grass and you can hear the growin' and you can hear the insects. Do you like Beethoven?
Malky: I couldn't really say.
Mathilda: Do you "clean" anyone?
Léon: No women, no kids, that's the rules.
Mathilda: How much would it cost to hire someone to get those dirtbags who killed my brother?
Léon: Five grand a head.
Mathilda: Wow. How about this: I work for you; in exchange, you teach me how to clean. Hmmm? What do you think? I'll clean your place, I'll do the shopping, I'll even wash your clothes. Is it a deal?
Léon: And stop saying "okay" all the time. Okay?
Mathilda: Okay.
Léon: Good.
Léon: [referring to his plant] It's my best friend. Always happy. No questions.
Léon: The rifle is the first weapon you learn how to use, because it lets you keep your distance from the client. The closer you get to being a pro, the closer you can get to the client. The knife, for example, is the last thing you learn.
Mathilda: There's no doorbell.
Léon: So knock on the door.
Léon: Ey. What about the ring trick. You know that one?
Mathilda: Can we try with real bullets now?
Léon: Sorry about your father.
Mathilda: If somebody didn't do it one day or another, I probably would have done it myself.
Tony: Change ain't good, you know Léon?
Stansfield: I take no pleasure in taking a life if it's from a person who doesn't care about it.
Malky: Hey Stan, Stan! What are doing? He's dead!
Stansfield: But he ruined my suit.
Stansfield: I haven't got time for this Mickey Mouse bullshit.
Stansfield: Bring me everyone.
3rd Stansfield man: What do you mean "everyone"?
Stansfield: [shouting] E V E R Y O N E !
Shape Of My Heart – Sting – Song from Leon: The Professional