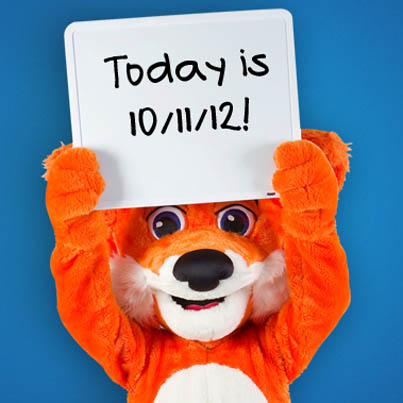 01/02/03
02/03/04
03/04/05
04/05/06
05/06/07
06/07/08
07/08/09
08/09/10
09/10/11
Today is one of those rare numerical date pattern events within a this century and We are the only generation who have seen this.
After Next year's 11/12/13, this will end off the final of the sequence of this pattern with 12/13/14 .
So unless you live up for another 100 years, you won't be seeing some of these numerical type days ever again.
Also This year will end off the final of the same numbered dates: 12/12/12.
(Image from Mozilla)
Happy 10/11/12 to all my friends!