Happy 11/12/13 to all my friends!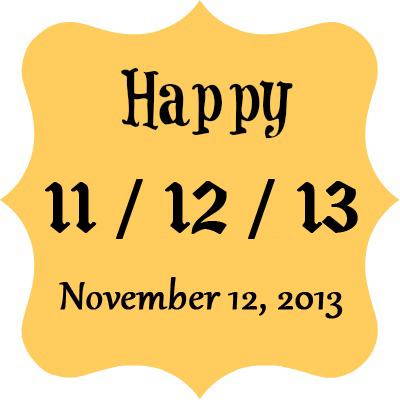 Today is one of those rare numerical date pattern events within a this century and We are the only generation who have seen this.
Again today's date is having rare numerical date pattern which is Tuesday,  November 12th, 2013, or to put it digitally, 11/12/13.
After December 13, 2014, the next consecutively-numbered date won't roll around until January 2, 2103. that is 01/ 02/ 03.
Related Post : Happy 10/11/12  | Happy 12/12/12