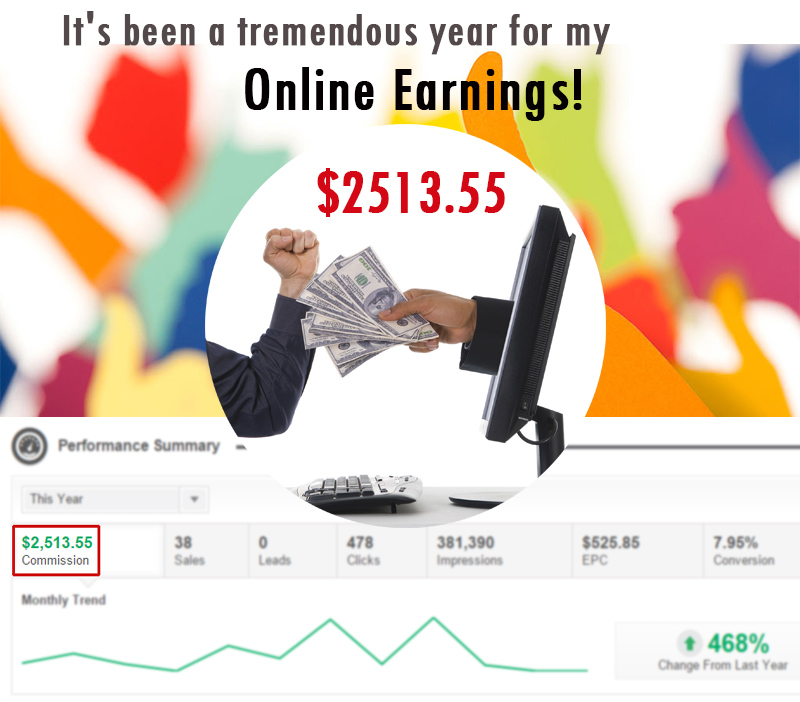 It's been a tremendous year for my online earnings.I'm really happy because I earned nearly $3000 for this year.
All the checks were accepted by Sampath Bank and they normally do the check -> account transfer (to my Savings account) less than 20 days. My thanks must goes to Sampath bank for their grate service.
If Paypal support to revive money to Sri Lanka I could earn more, Because most Affiliate Networks are using Paypal as Cash-Out method.
I'm Kindly requesting our Central Bank of Sri Lanka to connect the Paypal support at least first quarter in 2015.
Bellow you can see the full reports of my online income from Affiliate marketing and Google AdSense.
 Affiliate Marketing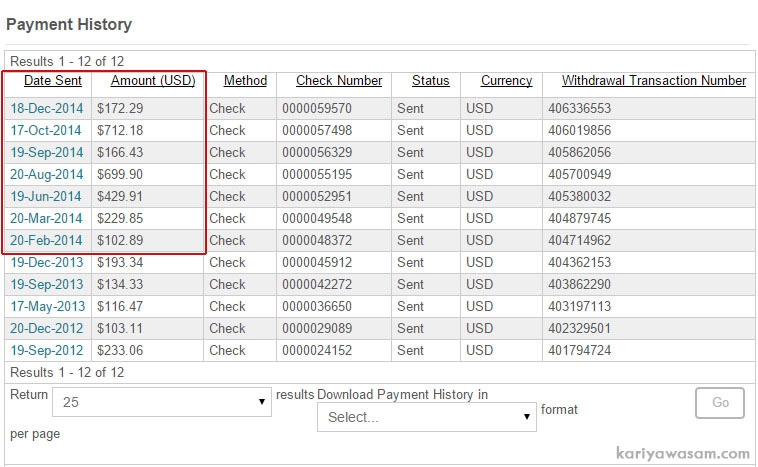 Google AdSense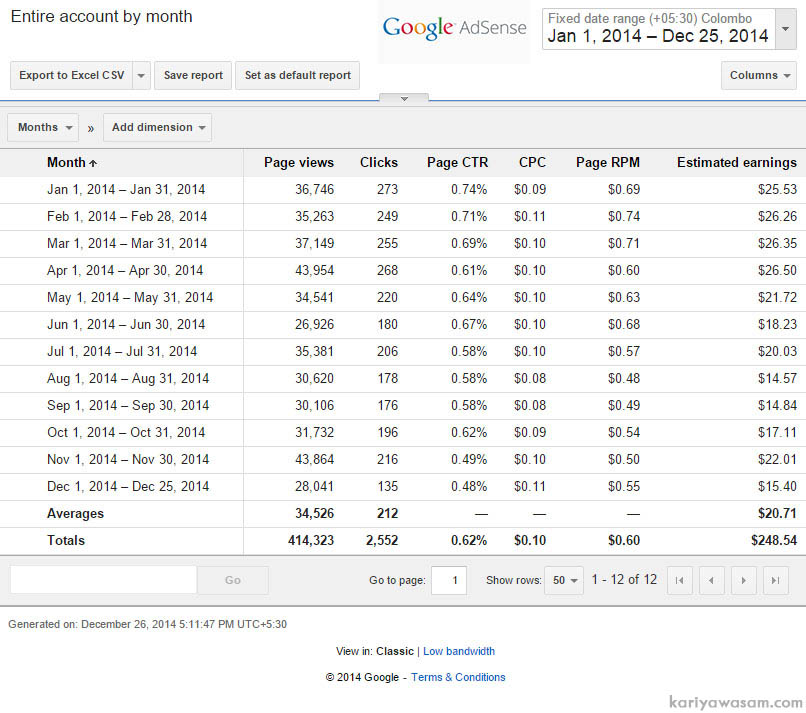 Few Checks